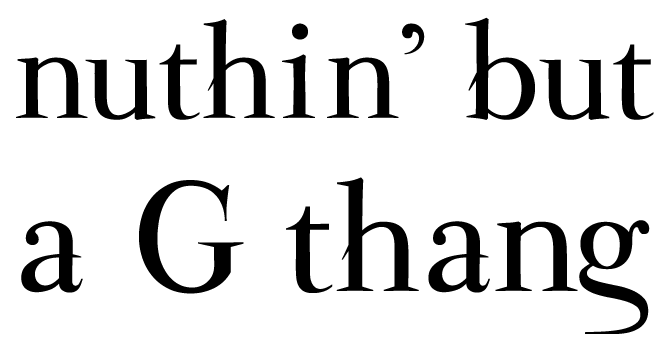 ---
Taking it back to that West Coast Cali 90's Vibe. This body of work is my most expressive art to date, influenced by expressive 90's west coast hip hop. This exhibition was all about SUMMER & FUN.
A friend described me as a , "Picture Drawing Ass Nigga", I taught that shit was funny as hell. It inspired me to do a self-portrait, cause yeah, I guess I am a picture drawing ass nigga. I was just having fun with it and wasn't taking it too serious. I was working really loose, I needed up developing a new style, it felt good creating it so I decided to produce a whole series.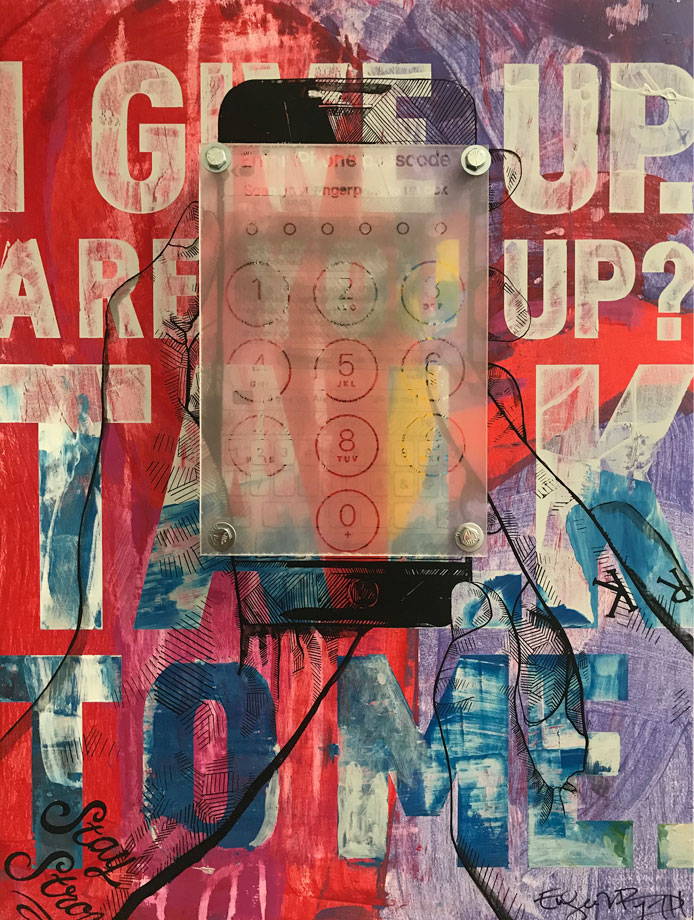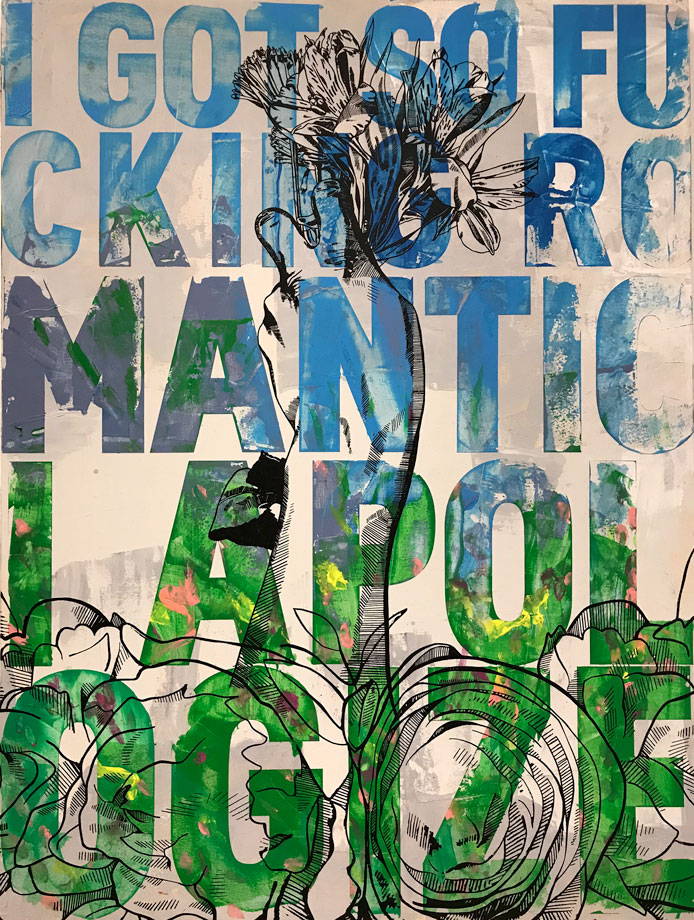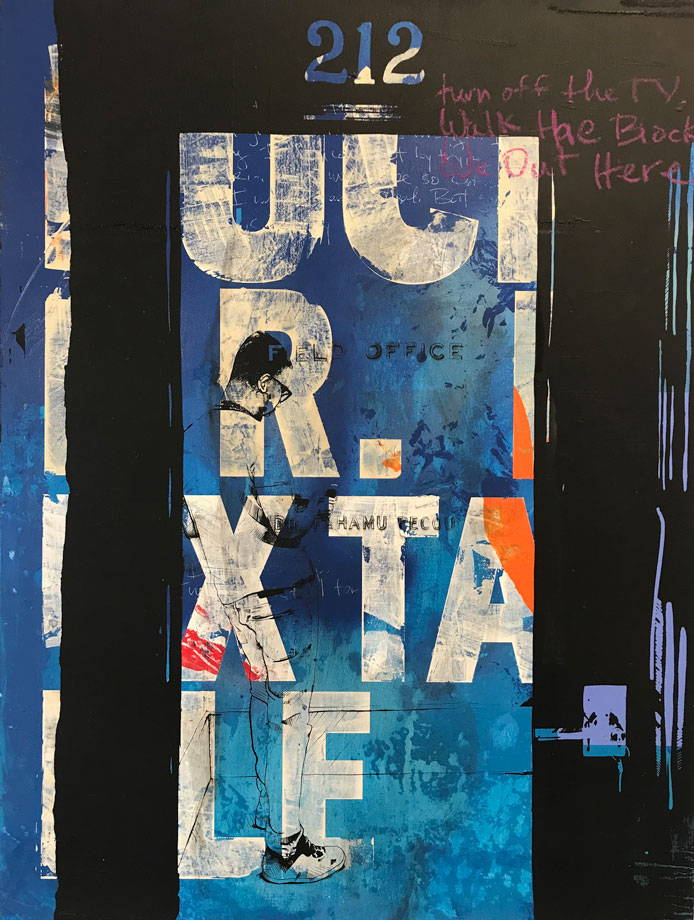 PICTURE DRAWING ASS NIGGA had an NWA type feel, it made my think of 90's West Coast Hip Hop. The bold expression of the music had a positive impact on my life as a kid growing up. It was explicit as hell, but the tone displayed helped give me courage and the attitude needed to survive in this sometimes cold world. So, as a visual artist, should I be worried about what the hell someone has to say about the language in my art, in my gallery? Well, yeah… I do worry, all the time. I try not to, but I do. But each day, each painting it becomes easier to, to…to just not give a damn and just express myself.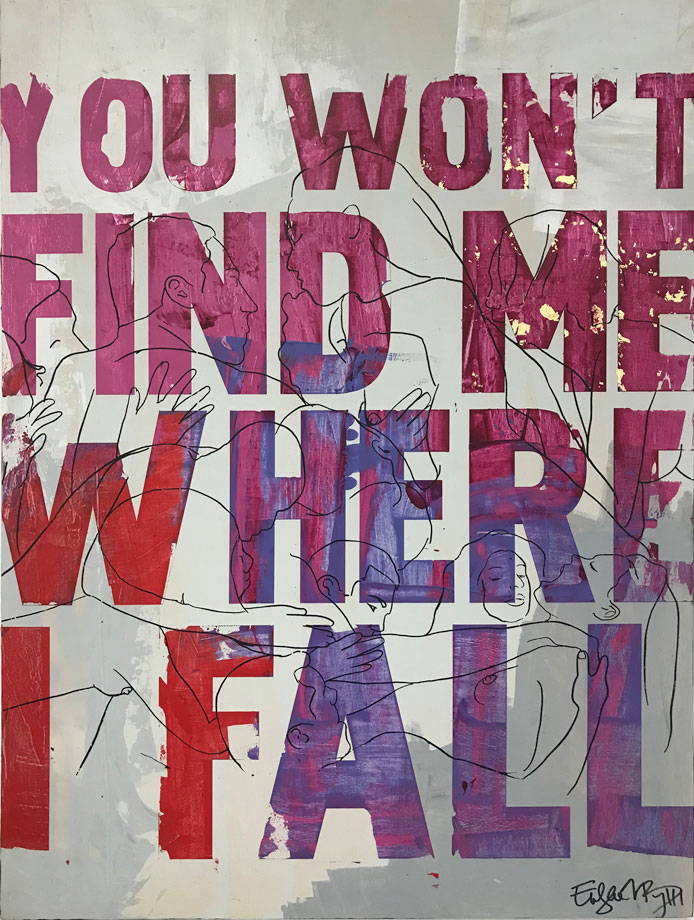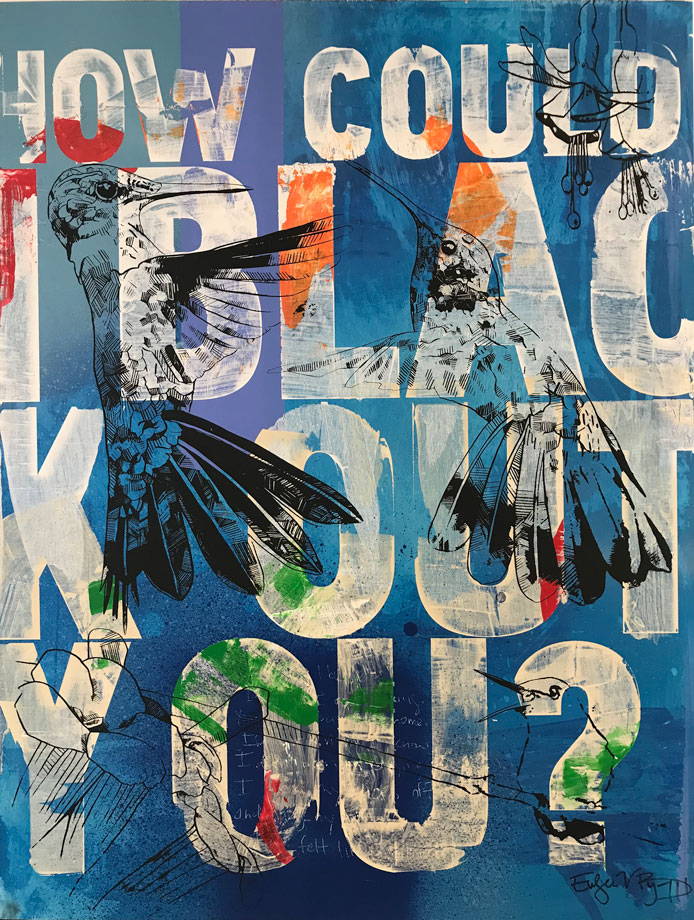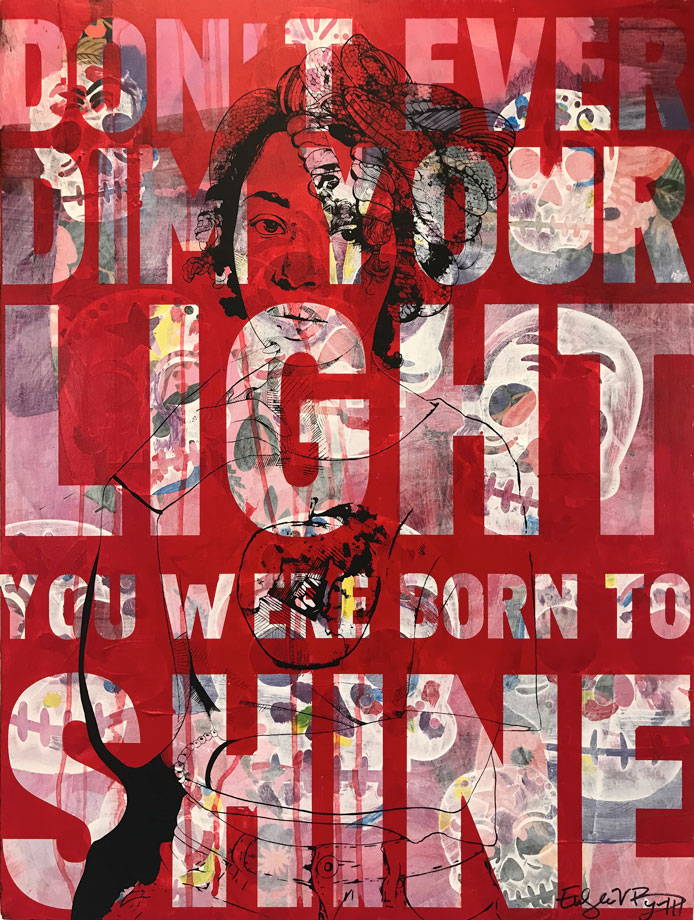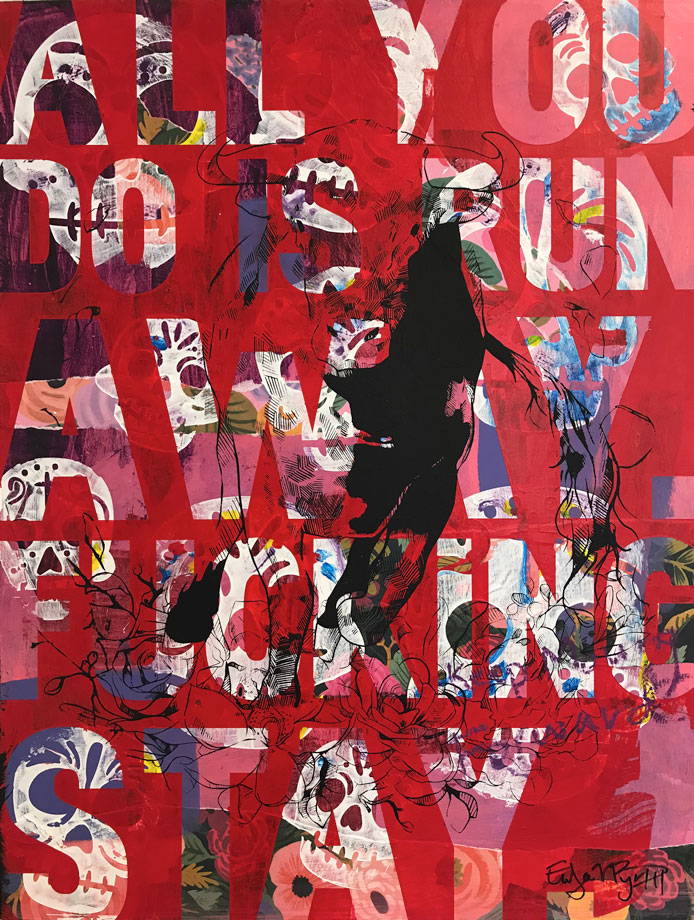 These paintings I wanted to focus on the text. I often use type in my art, but I usually hind it behind the image, so the viewer can't really read my thoughts. I used west coast hip hop as my influence to be a bit more expressive this time, like a G.
Sometimes when I paint, I'll want to be more explicit. But I'll hold back. "What would TuPac do?", I'll ask myself. "Pac never held back". Now... I'll never have the courage of TuPac, but with each painting I get stronger. Ambitionz Az a Ridah.
"I Won't Believe In Death Until I Die."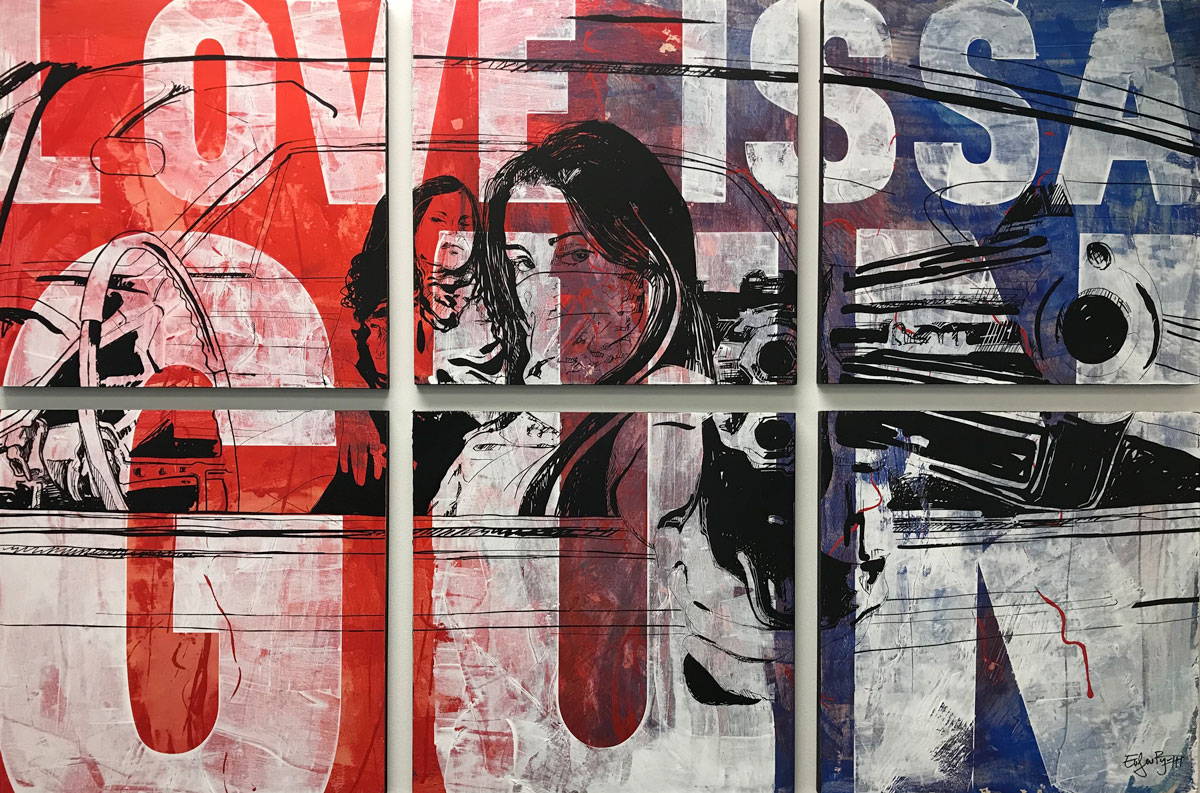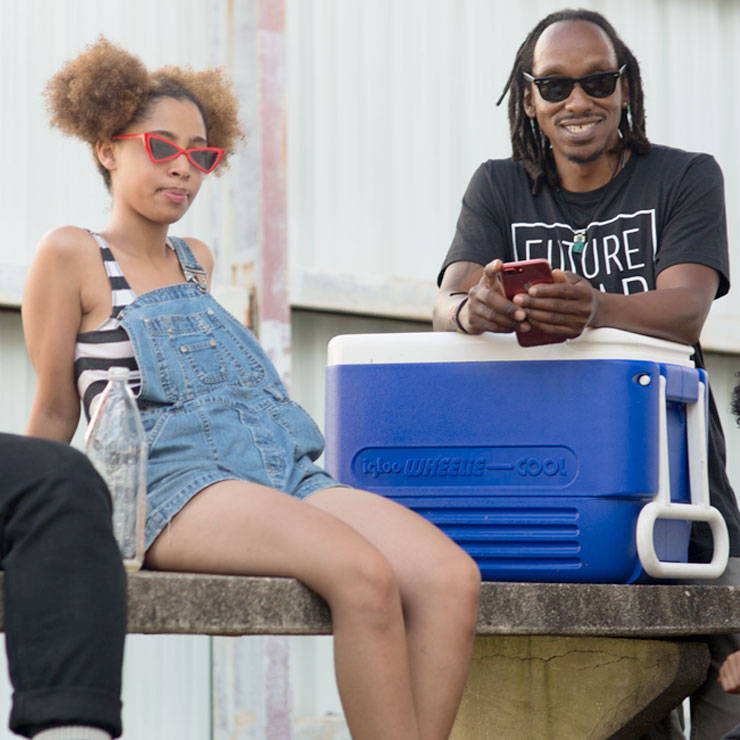 EuGene V Byrd III Solo Art Exhibition l June 09th - June 22th 2018
FUTURE GALLERY